ECSACOG is governed by the Executive Committee through the Council (Council comprises the Executive Committee and Country Representatives) headed by the President. The Council is responsible for ensuring the objectives of the college are achieved on behalf of its members.
Our President and Executive Committee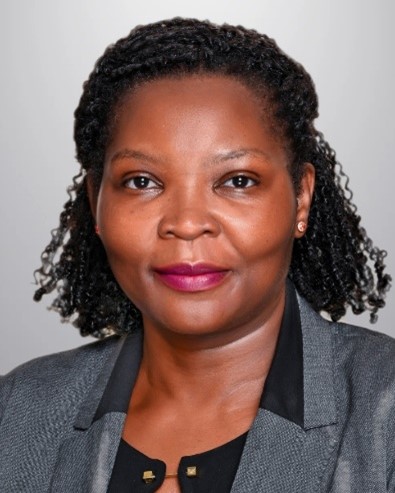 Professor Annettee Nakimuli is the President of ECSACOG
As President, Professor Annettee Nakimuli is responsible for overseeing all matters of ECSACOG with the support of our Executive Committee and Council. Prof Annettee Nakimuli represents ECSACOG on the ECSA College of Health Sciences and on other international bodies.
Professor Annettee Nakimuli is the Dean of the School of Medicine at Makerere University in Uganda. She is a previous Chair of the Department of Obstetrics and Gynaecology at Makerere University and a leading maternal health researcher and also clinically active as an obstetrician. Her clinical expertise is high risk obstetrics and works at Mulago Specialized Womens and Neonatal Hospital and Kawempe National Referral Hospital.
 Nakimuli's PhD research was a land mark study as was the first genetic case-control study on pre-eclampsia among indigenous Africans despite African ancestry being a predisposing factor to pre-eclampsia. In particular, she investigated the interactions between maternal and fetal immune system genes (KIR and HLA) and the risk of pre-eclampsia in an African population. Currently, her research group's primary research interest is pre-eclampsia. The group is also interested in functional characterization of other pregnancy complications common in Ugandan women such as fetal growth restriction, preterm birth, intrauterine fetal death and pathogen infections during pregnancy. These studies aim at development of tools that will improve prediction, management and prevention of these pregnancy complications. 
Prof. Nakimuli is currently a recipient of the Calestous Juma Science Leadership Award by the Bills and Melinda Gates Foundation. She is also an International Fellow at Wellcome Sanger Institute in the UK and also a FLAIR Fellow (Future Leaders-African Independent Research fellow) funded by the Royal Society. Prof Nakimuli serves on several national and international committees, including the National Safemotherhood Expert Committee (NASMEC). She is committed to building maternal and newborn research capacity in Africa, working with African and International colleagues.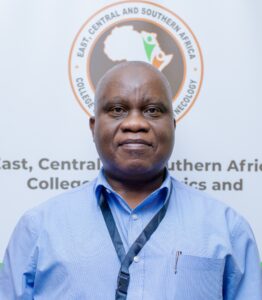 Secretary General
Professor Bellington Vwalika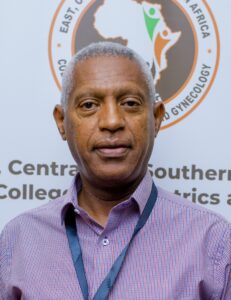 Vice Secretary General and Registrar
Professor Dereje Negussie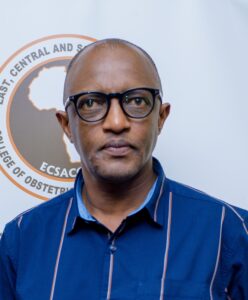 Chair of Education, Scientific and Research Committee
Professor Stephen Rulisa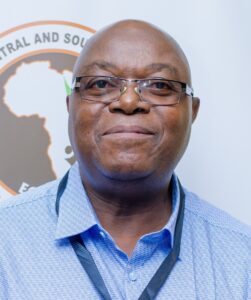 Chair of Examinations and Credentials Committee
Dr. Francis Chiwora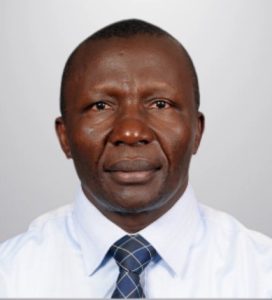 Chair of Finance and General Purposes Committee
Dr. Solomon Orero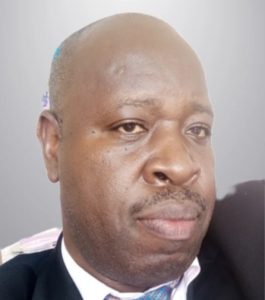 Honorable Treasurer
Dr. Barageine Justus Kafunjo
| Name | Country |
| --- | --- |
| Dr. Georges Ruzigana | Rwanda |
| Dr. Michael Mugaba | Rwanda |
| Dr. Fadhlun Awly | Tanzania |
| Dr. Luzango Maembe | Tanzania |
| Dr. Musonda Makasa | Zambia |
| Dr. Aubrey Shanzi | Zambia |
| Dr. Peter Ntuyo | Uganda |
| Dr. Atuhaire Susan | Uganda |
| Dr. Mekdes Daba | Ethiopia |
| Dr Rahel Demissew Gebrehoyannes | Ethiopia |
| Dr. Kennedy Onyango | Kenya |
| Dr. Soita Musimbi | Kenya |
| Dr. Eduardo Matediane | Mozambique |
| Dr. Eulalia Macovela | Mozambique |
| Dr.Gladys Gama | Malawi |
| Dr. Taurai Chitseko | Malawi |
| Dr. Garang Dakjur Lueth  | South Sudan |
| Dr. Moses Maror Ayuel | South Sudan |
| Dr. Francis Chiwora | Zimbabwe |
| Dr. Gerald Madziire | Zimbambwe |
| Name | Country |
| --- | --- |
| Samuel Muyinda | Uganda |
| Abel Anania | Tanzania |
| Euclidita Munashe | Zimbabwe |
| Angelique Itete | Rwanda |
| Consolata Halowe | Kenya |
| Eugine Kaunda | Zambia |
| Ignasio Wachepa | Malawi |
| Name | Position |
| --- | --- |
| Judith Andrew | Senior Program Officer |
| Gasper Mrina | Finance and Administration Officer |
| Adam Simon | Examination and Training Assistant |