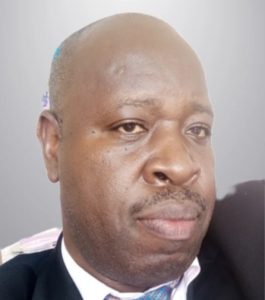 Dr. Barageine Justus Kafunjo
Barageine Justus Kafunjo holds a PhD in Medicine and Public health From Makerere University and Karolinska Institutet, Sweden. He is currently an Associate Professor of Obstetrics and Gynecology at Kampala International University and a Lecturer at the Department of Obstetrics and Gynecology, Makerere University. He is also an expert fistula Surgeon in Uganda. Barageine is experienced in reproductive health, clinical skills development and training, reproductive health research, advanced epidemiology, biostatistics and public health. He has a special interest in sexual and reproductive health and rights and his career focuses mainly on helping poor patients, particularly those who have had birth injuries including female genital fistula, pelvic floor relaxations and women with stress incontinence.
Barageine has previously Headed Urogynecology division in the department of Obstetrics and Gynecology Mulago National Referral and Teaching Hospital and was a senior lecturer/Academic Director Public health Leadership at Uganda Christian University. He has vast experience in teaching and supervising both undergraduate and postgraduate medical students including PhD fellows. Barageine has extensive knowledgeable in curriculum development, and clinical consultations for organizations such as AMREF, USAID/Engender Health/Fistula care Plus and UNFPA. Barageine also vast research experience ,with 27 publications in peer reviewed journals, one published book chapter, and has supervised over 60 students research to completion. At ECSACOG, Barageine is a founder fellow, former representative for AOGU on council and is now the treasurer ECSACOG. He has also served as treasurer for international Society of Obstetric fistula Surgeons (ISOFS) and a Member representing Uganda on the International fistula technical working group. He is currently a member of the audit committee of ISofs.